Beautiful reminders to stay present
Obaku's name derives from Zen philosophy, promoting mindfulness and simplicity. Combining ancient Eastern culture with minimalist Danish designs, Obaku represents a state of mind and a way of being. With a focus on elegant simplicity and effortless effectiveness, Obaku sees beauty in imperfection. We believe in a sense of calm and balance, even in the items we use to adorn ourselves.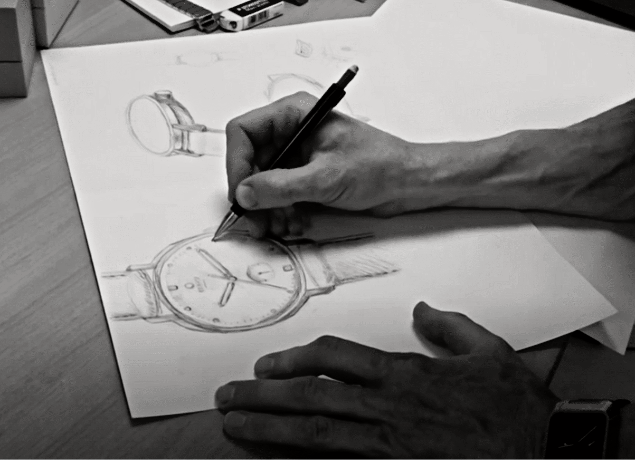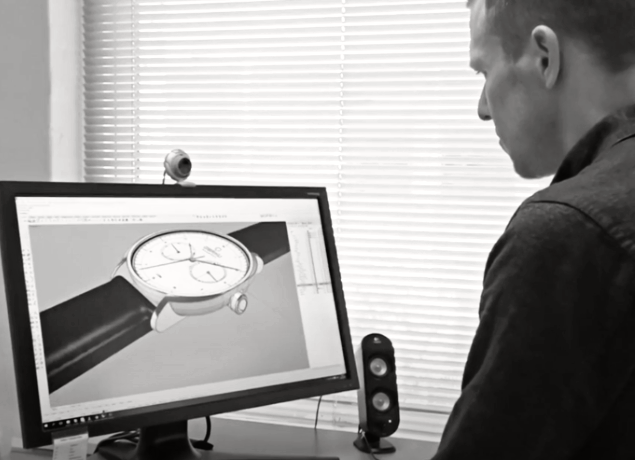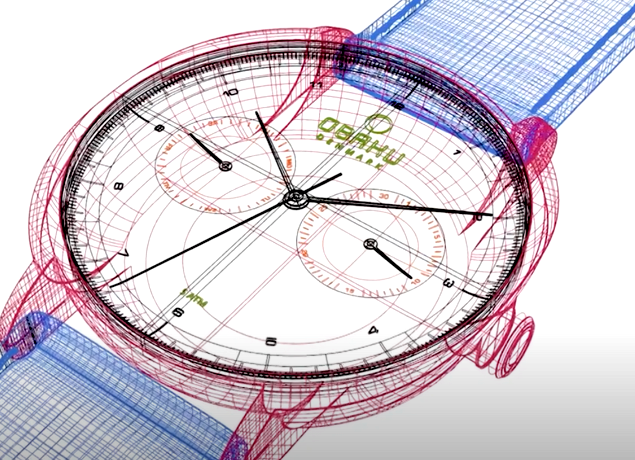 Founders
Obaku Denmark was born over thirty-five years ago when a Danish entrepreneur with a great respect for Danish design heritage met a Chinese businesswoman who loved and understood the Zen philosophy through the traditions of Chinese culture. Together, they produced their first watch and founded a successful watch manufacturing company that continues to thrive today.
Designers
In 2007, after 27 years of crafting watches for top brands, the founders of Obaku decided to create their own line. Christian Mikkelsen and Lau Luengard Ruge, the master designers behind the first Obaku watches, have continued to create most of the stunning timepieces in the collection ever since.
Today
Obaku is a global watch brand that has rapidly grown to become one of the world's most successful watch companies. We remain an independently owned and operated business, with offices in Denmark, China, Hong Kong, and the United States, and are proud to have our products available for purchase in over seventy countries worldwide.

"Being involved in creating Obaku watches is a process that's both exciting and interesting. As a designer, I have given free rein to put personal fingerprints on the different types of watches in the collection. I'm very aware of the different effects it has when working with different materials. The objective with my designs is to create products that people consider worth keeping."
— Lau Liengard Ruge, Designer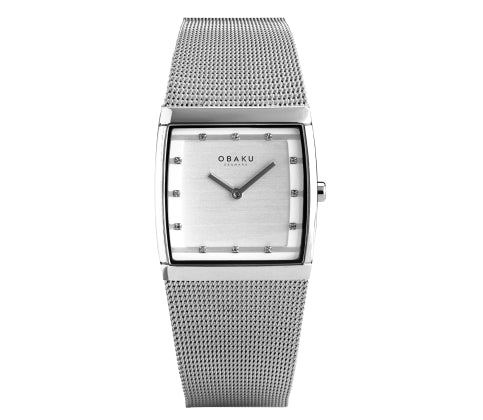 Lund Steel by Lau Liengård Ruge
One of the first Obaku designs, called V102 Lund. And it is still in the collection all these years later. Talk about evergreen!
Siv Steel by Lau Liengård Ruge
A top-seller is born. Although the SIV series was off to a slower start, once more ladies watches appeared, the SIV took off and is still a hot item.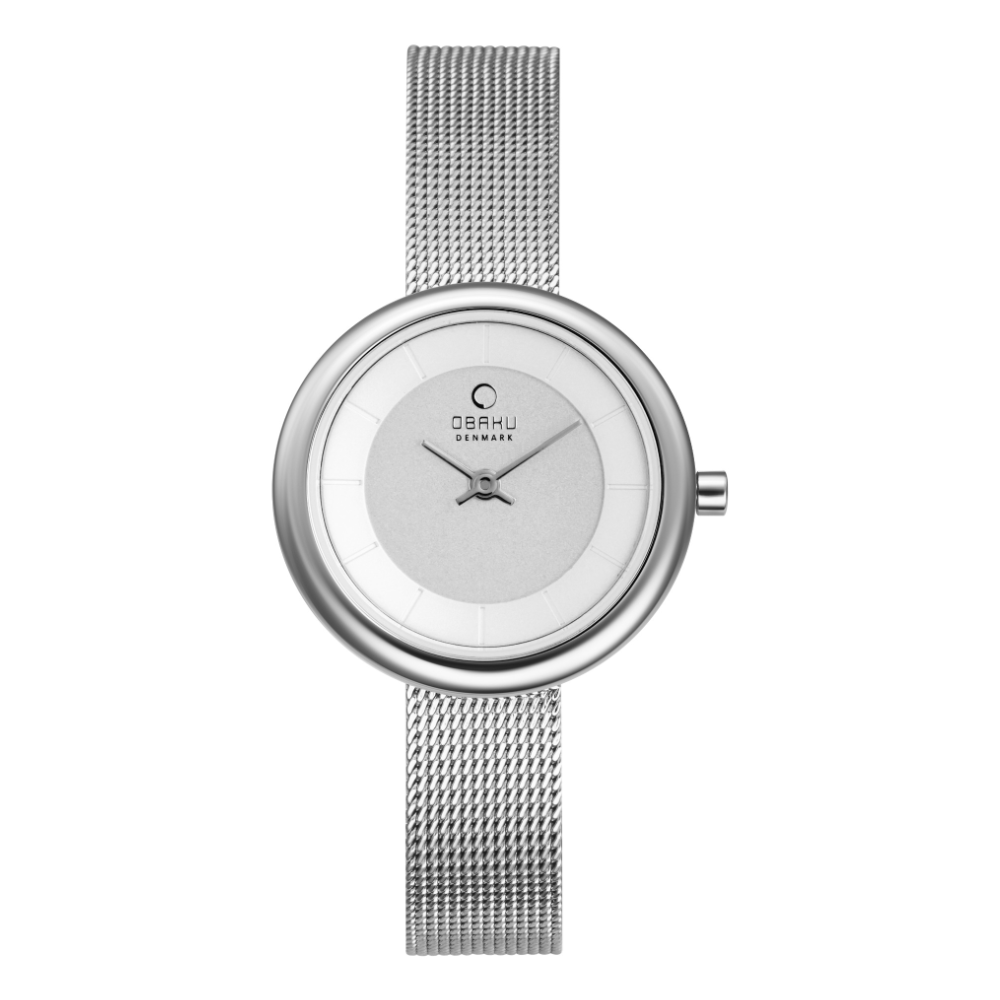 STILLE STEEL by Christian Mikkelsen
Following up on the feminine Obaku trend, Christian Mikkelsen designed this watch.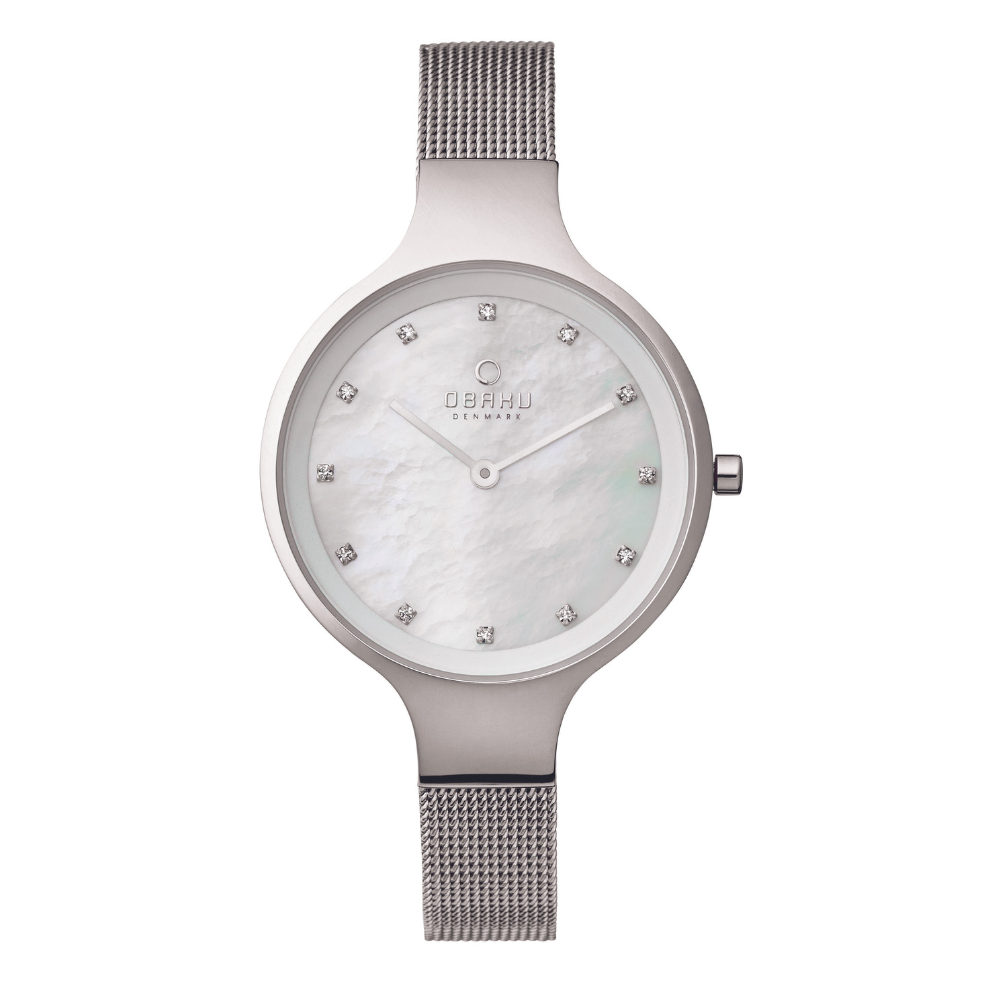 sky rose by Christian Mikkelsen
Adding mother of pearl and crystal elements for an extra feminine touch.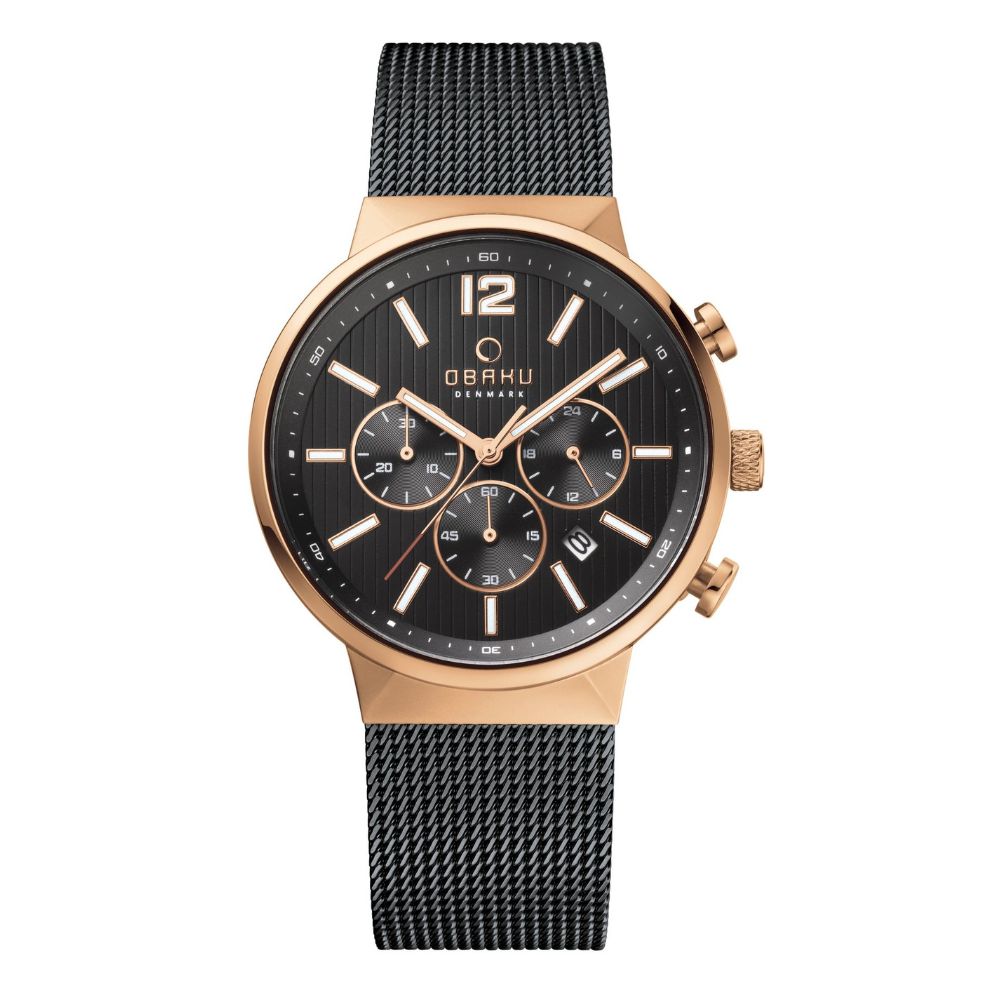 STORM OCEAN by Christian Mikkelsen
A sturdy, evergreen Gents watch is born. And is still popular today.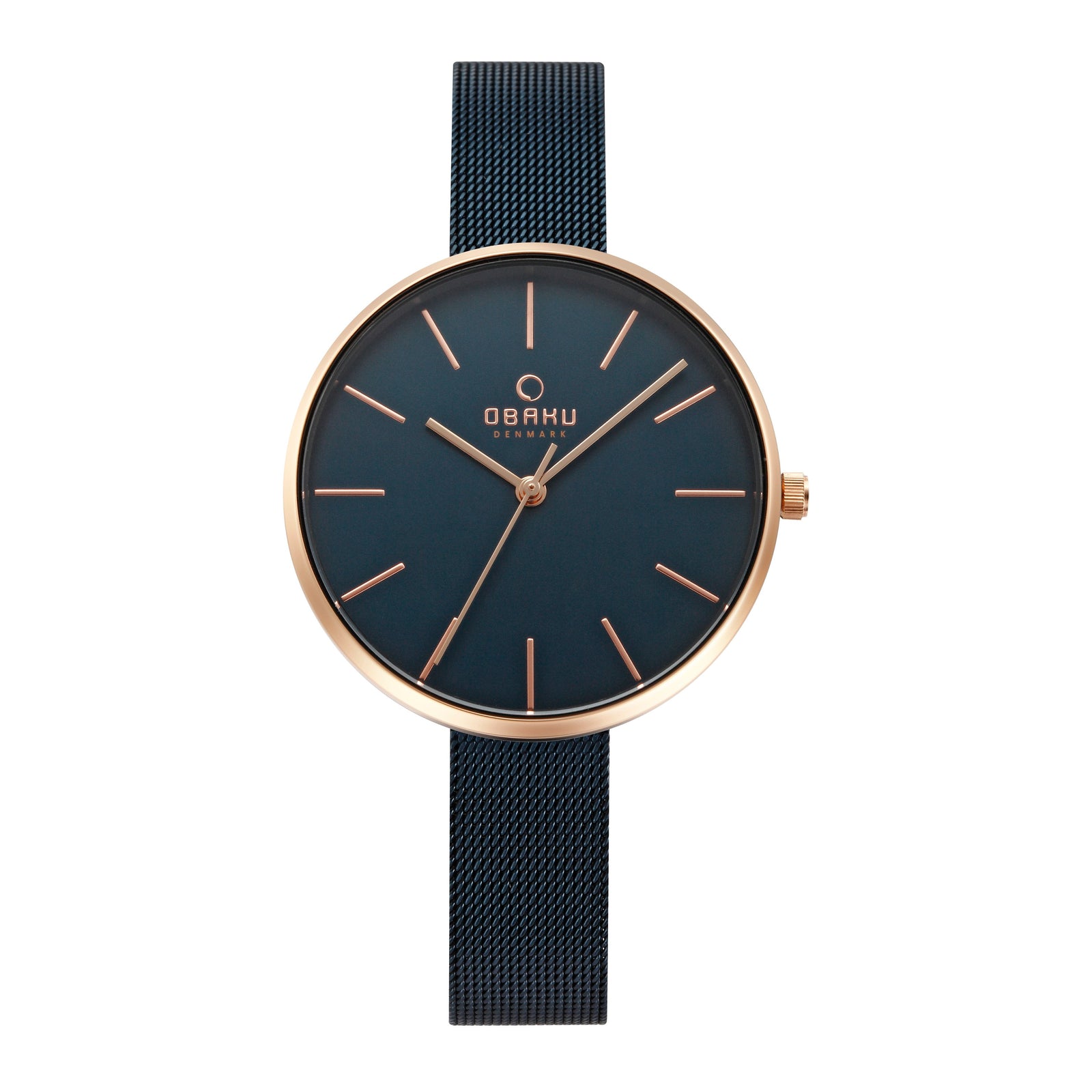 MYNTE OCEAN by Aros Design House
A design classic is born. The characteristic slim mesh bracelet gives this watch a unique look.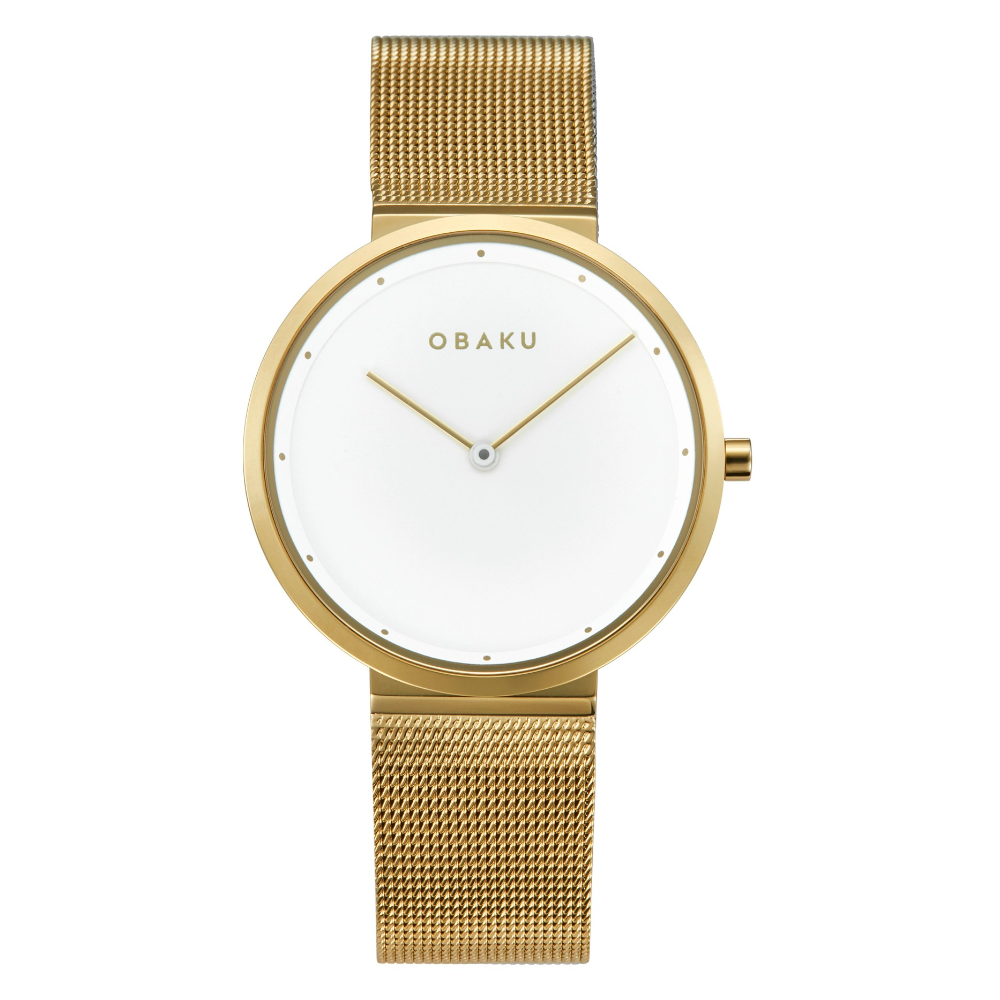 PAPIR LILLE GOLD by Christian Mikkelsen
Our ultra slim 4,8mm sapphire crystal line is born.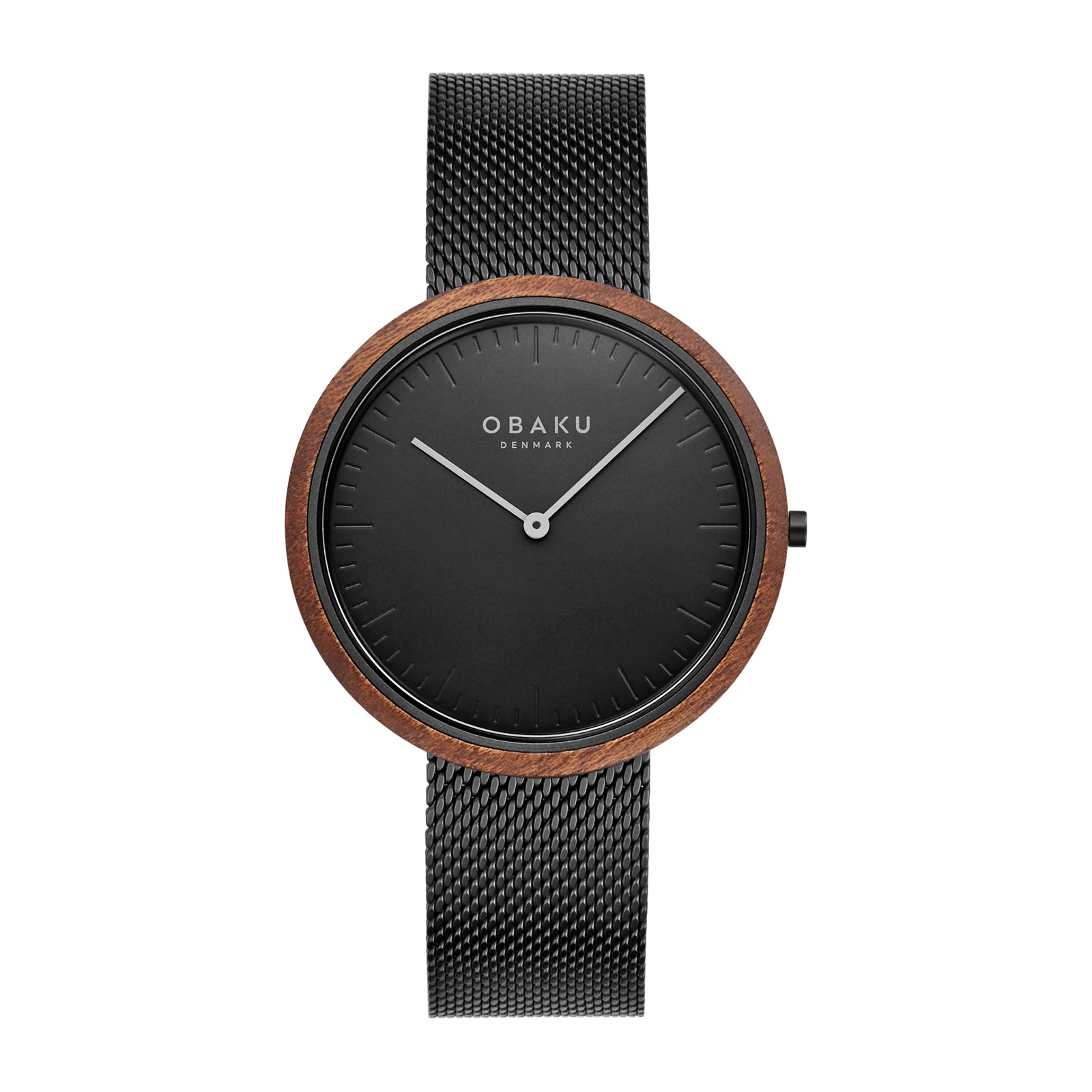 TRAE CHARCOAL by Christian Mikkelsen
The world's first 4,8mm slim watch with a sustainably harvested wooden topring.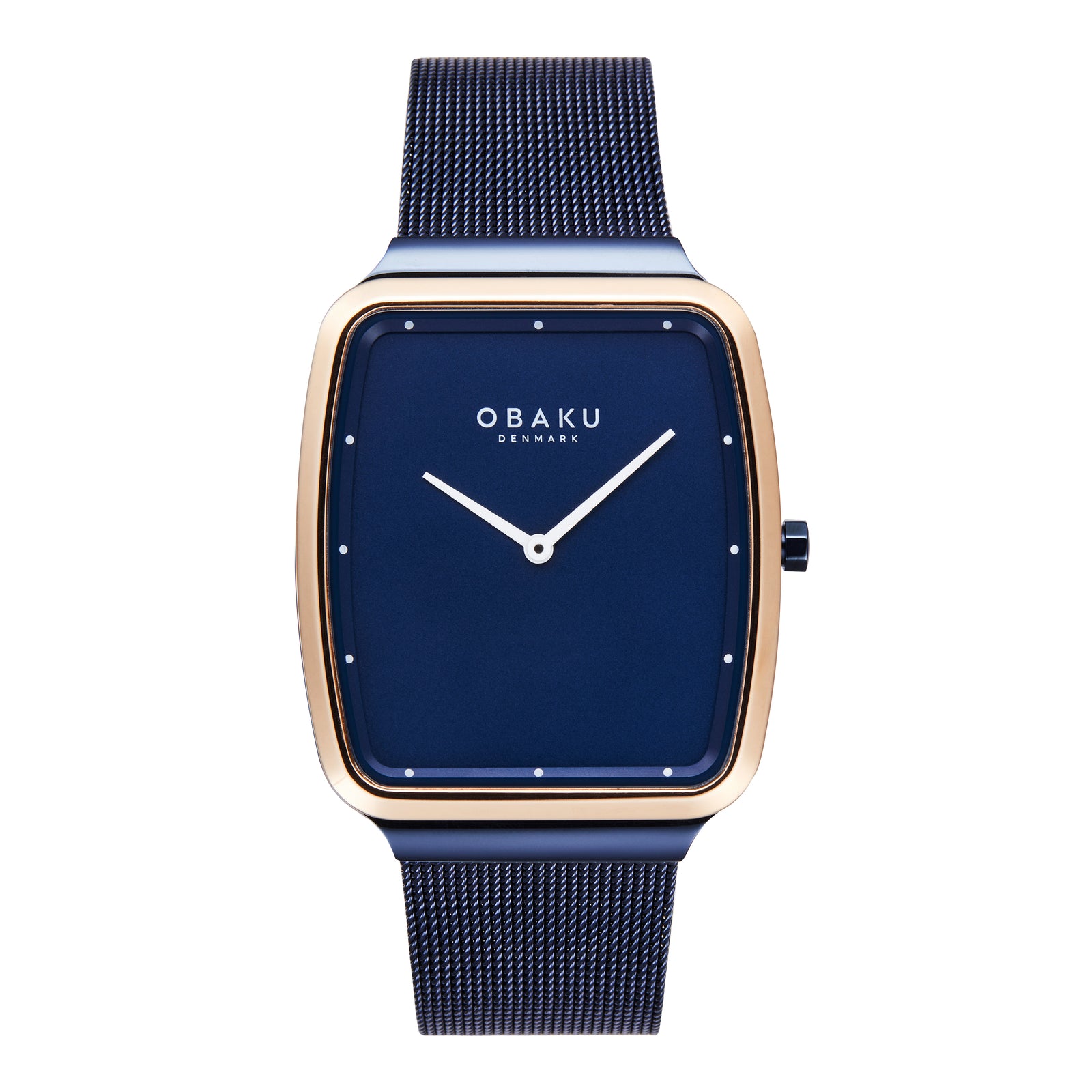 TERN OCEAN by Christian Mikkelsen
For the first time in the Obaku collection; A 4,8mm slim watch with sapphire crystal.