DIAMANT - STEEL
➞ Free Shipping: 3-7 days
➞ Free Returns within 14 days after receipt of goods
➞ Secure Payment Options
For the first time ever, we encrusted an SI1 clarity diamond into a watch. DIAMANT STEEL features our all-new orbital dial. A swirling concentric watch face that¡¯s there to accentuate the watch¡¯s most lavish part¨Cits diamond. Hold on, we didn¡¯t stop there. Every DIAMANT timepiece comes with a patterned stainless steel mesh bracelet placed on hinge lugs allowing it to effortlessly contour to any wrist. Nothing says timeless than combining classic light grey and white. That¡¯s why the STEEL cool fits in with any lifestyle, any outfit, any day of the week.
| | |
| --- | --- |
| Case | Steel |
| Glass | Extra hardened mineral crystal |
| Dial | Silver White |
| Strap | Stainless Steel Mesh Bracelet |
| Water Resistant | 3 |
| Size | ?32mm |
| Design By | Aros Design House |
| Item Code | V256LXCIMC |
| EAN | 4894041014357 |
| Movement | 2 Hands |
Our Obaku watch is protected by an International Limited 3 year warranty under the terms and conditions of this warranty. The warranty covers defects due to faulty material or workmanship, subject to normal conditions of use. This warranty does not cover normal wear, tear and use of the watch as well as damage (including water damage) as a result of poor care or accidents.
In case of defects covered by the warranty, your Obaku watch will, at the sole option of the service center, be repaired or replaced free of charge. Our stockists and customer service are always at your disposal for warranted or non-warranted repairs. If work is done under warranty, an Obaku stockist, distributor or service center may charge for postage and handling.
Free shipping is included on all orders. In the USA taxes will be added at the check-out page. In other countries, VAT and duties is included in the price shown. For security reasons, we cannot process orders with a Post Office Box address. In the USA shipments are sent via USPS, UPS or FedEx. For other countries, orders are shipped via FedEx unless otherwise stated. You can expect to receive your order within 3-7 business days when the item is in stock. We cannot guarantee the delivery time, as local delivery conditions may occur. Once your order has been dispatched, you will receive an e-mail with a link to your shipment information on the courier's website.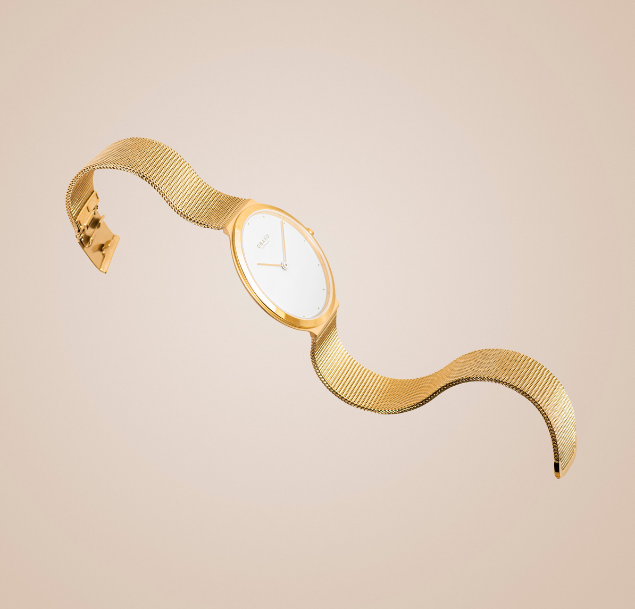 About Obaku
Obaku Denmark draws inspiration from Zen philosophy, urging you to live in the present moment. Our collection of watches is a product of years of experience and refinement, paying homage to both Danish design and the rich history of watchmaking. Our commitment to modern, uncompromising timepieces has led us on an exciting journey. Each piece in our collection is a beautiful and elegant expression of simplicity and timelessness, with the designer's name elegantly engraved on the case back. You can choose from a range of bracelet designs, including stainless steel mesh, link, and leather options. Experience the perfect blend of form and function with an Obaku watch.